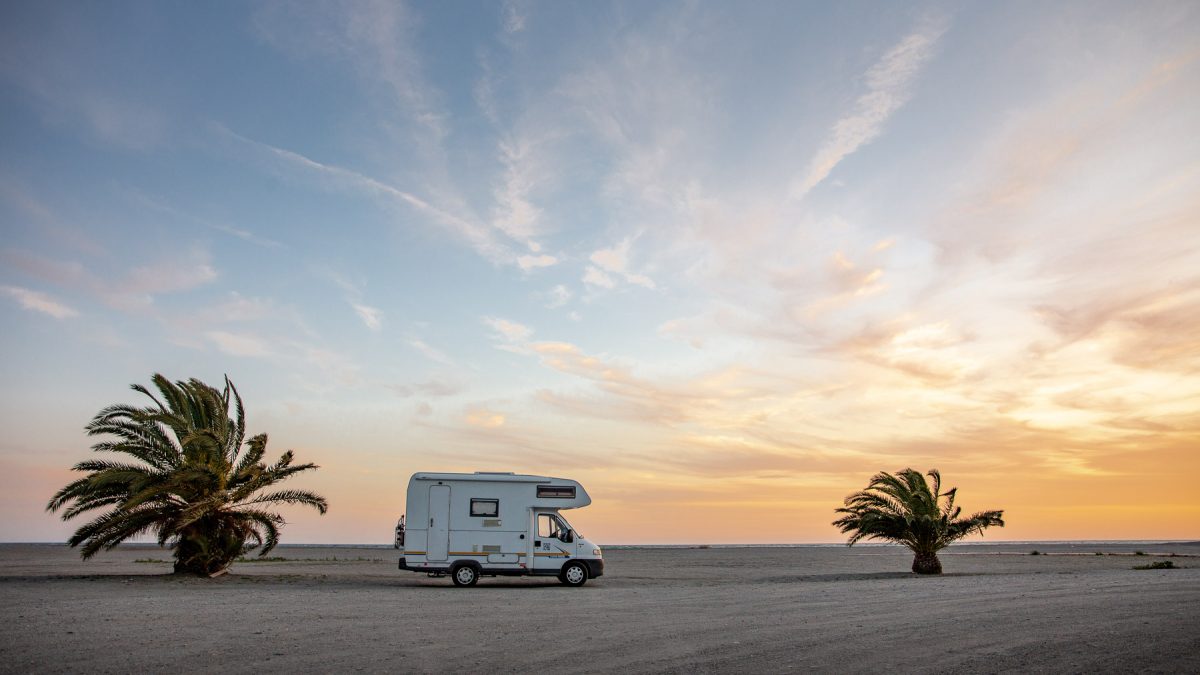 How do I spend the night - my experiences!
In order to keep my expenses down, I have chosen to overnight a little alternate sometimes. And many ask me where I spend the night. So here is a blog post with my experiences!
But why not just spend the night at a campsite?
Yes, you see it… Because if you make a quick calculation, where we say DKK 150 per. night for a month, then we land approx. at DKK 4500. And I can say right away what I can not afford with a start-up company?
So THEREFORE I find other sleepover options! Because for me, it's about finance.
So where do you sleep?
It's a bit different for what country I'm in. It can be anything from a sleepover in the woods to a parking lot at Lidl (some countries have ok WiFi if you stay close enough)
But I mainly use the Campercontact app, where I can find all the free places I have around me. I elaborate in a section further down?
Here in Denmark I have bought Pintrip, which also gets your own section further down ?? Here you give a lump sum and have the opportunity for local experiences together with a free overnight stay.
Here are pictures of some mixed places I have slept the last year time?
Do you fell safe?
You can never say that with 100% certainty. But I do believe that you come a long way with common sense. No matter if you are at a campsite or at free spots, there is the possibility that something will happen.
Unfortunately, the world is a place where there always is trouble makers. And you can never fully guard against them. But with common sense, then you come a long way.
And I'm often asked if I'm never scared .. and no I never am. I don't have that gen inside me (hope I never get it). If I feel in the body that a place feels unsafe, then I move on.
Camper contact
Camper contact is an app that shows you all the options for sleepover. There are currently over 33000 seats in 58 countries. It's all from free to campsites. So that's why it's my primary go-to app, when I need to find a place to sleep.
And I love the opportunities to put filters on. I often use it to be able to choose what it costs, whether there is a bath, emptying facilities, WiFI, electricity, etc. But also if I have to find a campsite with a discount card I have.
You can use the website, but I always use the app as I always have my phone on hand. You can download the app HERE
I know many use Park4night. I have used it a few times, but have never really enjoyed it.
What is Pintrip?
When you buy Pintrip, you'll get a book, a windshield vignette and a membership card. Additionally, you get a code to log in to the app so you can quickly see what's around you. And for me as a graphic artist, it is beautifully made. Very appetizing.
The book contains 252 unique local experiences around Denmark. It can be anything from a place with Alpacer to a vineyard, an inn, farm shops, etc. and also people who just want motorhome people can come by and spend the night.
The book with the vignette costs only 299, -
- and you have no compulsion to buy when you visit the places. But I personally think it is wrong to drive to e.g. an inn and take one of the overnight places if you do not have to eat there - could there be a couple / family who would have liked that inn experience? But I know it's not part of the concept. So this is MY attitude 😉 It's about coming and experiencing some local experiences and not just getting free accommodation - but again that's MY attitude 😊
Below you can see what I received when I bought the "package"
If you have a motorhome, whether you are Danish, German, Swedish or somewhere else, you are welcome to use this opportunity. You can read much more here: Printrip.eu
Then I am happy?
Yes you have to say that I am. I enjoy being able to drive around and have my work done, while experiencing so many beautiful things - whether in Denmark or abroad.
Hope this gave you an overview of how I camp and remember these are my experiences.
Greetings from
Anja
(The English translation is made by a Google Translate plugin. Sorry for any error translations)