Shop
If you or your company is looking for pictures for the walls in a conference room, meeting room, waiting room, office or at home in the living room, then I have a lot of pictures to choose from.
You can be inspired in the gallery and on my Instagram.
Once you have decided on a picture, send an e-mail to anja@robanke.dk, then I will have it printed with Nordic Digital Lab.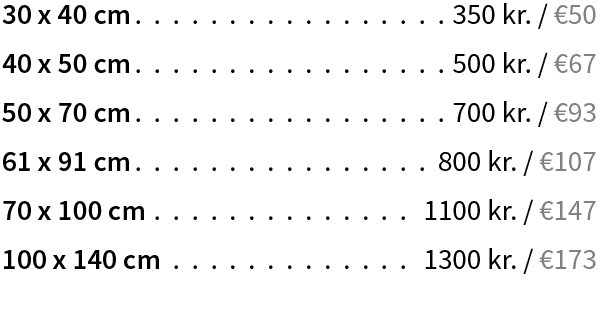 Prices
Prices are incl. VAT.
Postage is DKK 59 in Denmark. Ask me for postage abroad and I will find out.
If you are looking for other measurements, please just ask.