About me and my lifestyle
I am a funky woman of 40 years. I am a trained graphic designer and the photography has come to the last years. I jumped out as a self-employed summer 2019 after working both at an advertising agency and as an in-house graphic artist for many years.
I began to take a more serious interest in photography in 2016, and since then it has taken off.
I'm NEVER bored, because I always think there's something to do. And I have a lot of great hobbies that keep me busy.
I am very smiling, adventurous, extroverted and introverted in a good mix, caring, responsible and have a positive outlook on life.
I really just want to live life while I have it. And for me, it is experiencing a lot that makes me happy and develops me.
How did it start?
It is actually hard to say how it all started, because it is small fragments of several things that have gathered everything into where I am today.
But there is no doubt that my trips to Iceland, where I could bring my work, have laid a good foundation for being able to what is possible.
In addition, I saw the documentary "Minimalism: A Documentary About the Important Things", which inspired me very much.
A friend asked me as he looked at my two shelves in the living room filled with books and games:
"When was the last time you used things from these two shelves?"
That really made me think and opened my eyes! Because I couldn't remember when was the last time I used anything from the shelves.
A few days later I was in the kitchen, opening the drawer to take a spoon. "I always use these three tools - the other 30 are just there".
Suddenly, I saw my home in a completely different way. There were a lot of things that I didn't use at all, but just owned.
"She was wild and free with a dab of logic in between, chasing her dreams and following her heart beat."
- Nikki Rowe
Why this lifestyle?
The above was the start of becoming a minimalist. Days went by, and it has evolved into buying Bumle, and now selling everything else while I follow my dream of working while travelling.
But yes, why? I believe that simple and simplified life can give way to so many other things. That I can combine my work and it is traveling around and experiencing nature with my camera is the dream for me.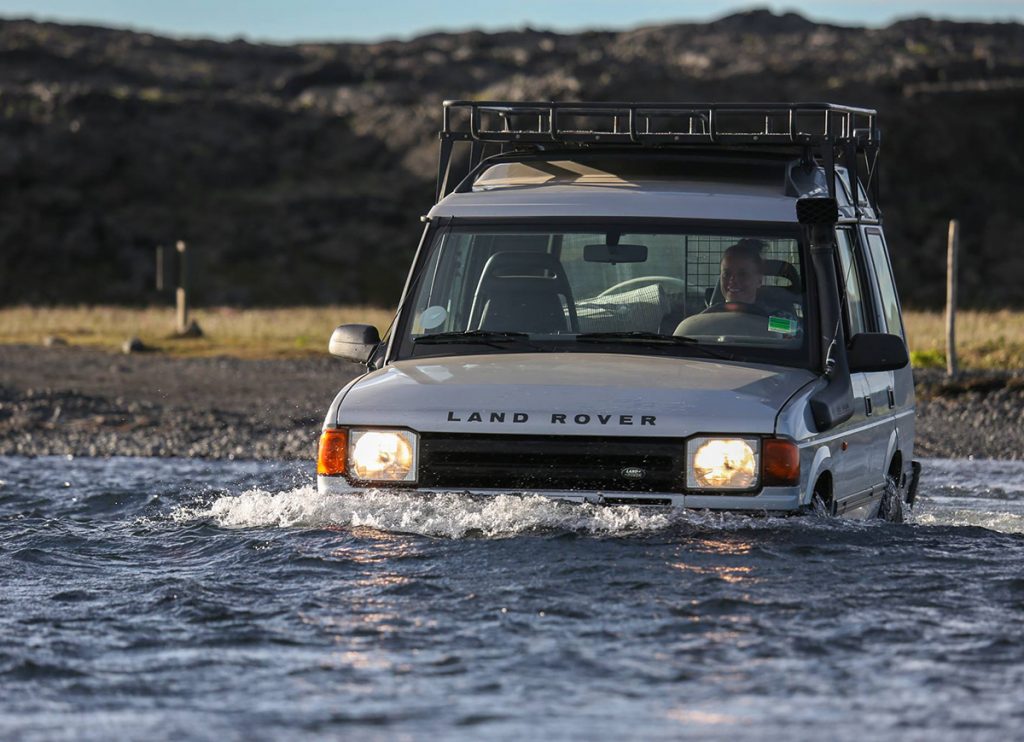 I live to experience. Here, I am in Iceland with my old Land Rover last summer, where I travelled for 3 months.
Did I really sell everything?
No, because I've saved the things that matter to me and I need to use in Bumle.
In addition, I have pictures and a few items of great value to me that I have packed in a few boxes that will be stored.
But I have an agreement with myself that I re-evaluate the boxes in five years.