About my trip
Without frames and unlimited time
I left on the 25. August, and actually no 100% plans have been made for anything. Only that it is indefinitely. So I have chosen to start with southern Europe! And I plan to be in southern Spain for winter.
I have chosen to keep it all open, as I do not want to lock myself completely in case something should come up in my life that can get me a different direction.
The journey for me is not about looking as much as possible in the shortest time, but about being in the present and enjoying what I see on my way. So it may be that I drive 1.000km in a couple of days or that I have found a site that I think is fatigue, so I stay for a week.
I come to Denmark 3-4 times a year. To give lectures, be with your loved ones and work 😊
There are plenty of travel dreams and there will definitely be more with time as I talk to people. My big dream is to come to Canada. BUT now I'm just starting with Europe! 😉
What my plan looked like before leaving!
WHAT, WHERE & WHEN BEFORE I TRAVELED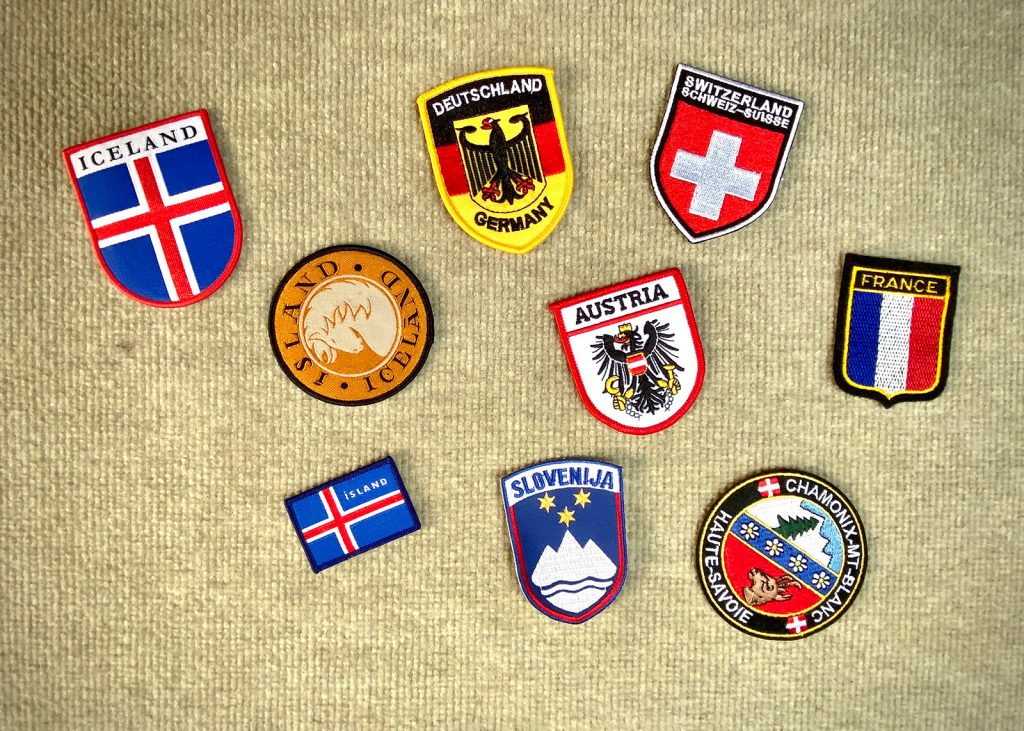 I collect brands in the countries I have been since I started. Iceland is part of this, as it is the country that has inspired me to live the way I do 😊 I'm missing some pieces, but I'll have them another good time 🚐😎
STATUS WHERE I AM
(26. April 2020)
From late summer to Christmas:
I started by driving down through Germany, where I spent a few days in Slovakia and visited a Dane who had previously been a nomad. Then I drove down to Austria. And some went up in southern Germany, after which I spent a week in Slovenia. Then back to Austria, where I have undoubtedly spent most of my time. I again picked up some small smut in Germany.
Then I drove towards Luxembourg when I had a meeting. Then I drove along the border with Germany inside France. I spent some time in Switzerland, where I meet a Danish woman who has lived there for many years. Then I took a week off to Vallorcine / Charmonix where I borrowed an apartment. Then drove back a few days in Switzerland, and then drove through Germany home on Christmas holidays in Denmark 🚐💨😅
Drove February 4th
Visited a German photographer north of Frankfurt, then the trip to Switzerland, where I meet with the Danish woman again. Had a few days Switzerland, and then drove to France and only with a sneak in Annecy, then I drove to Spain.
I managed to enjoy Spain for a few weeks before the virus came, my mother just visited me, but unfortunately had to fly home early and a few weeks later I had to drive back to Denmark. Here I roll around now and get the best out of it all. And actually enjoy Denmark more than I thought. Maybe it's because I can't get over the limit 😂
It was a status 😁😆