Puffins in the midnight sun
PHOTOGRAPHY WORKSHOP ON GRÍMSEY
18th – 23th June 2024
8 spots – 4495€ (single room)
Only 6 out of 8 spots left
Grímsey – the home to millions of seabirds. Every year millions of seabirds come to Grímsey for nesting.  It's also the home to one of Iceland's biggest puffin colonies. And together with 24 hours of daylight, there are endless possibilities.
Grímsey is a true heaven for photographers that enjoy photographing birds. The island, which is located on the Arctic Circle, is very small. It's 4,7 km long and 1,7 km wide. Because of this, everything is easily accessible on foot. This allows you to slow down and focus on getting the best shots without having to worry about travelling or getting on time to your hotel.
You can find many different species of seabirds on Grímsey. The most popular, without question, are the North Atlantic Puffins. But you can also meet razorbills, common murres, black guillemots, Arctic terns, common eiders, black-legged kittiwakes, northern fulmars, black-tailed godwits, white wagtails, golden plovers, ringed plovers, snow buntings, common snipe, red-necked phalaropes, Eurasian oystercatcher, purple sandpipers, common redshank, dunlin and more.
If you are also into landscape photography, there are beautiful basalt columns and interesting cliffs.
One of the biggest advantages of being on Grímsey, aside from the abundance of bird life, is that it's a location not many people visit. There is a lovely peace about it which you can enjoy without being disturbed. You will be able to get very close and have an incredible experience with the birds.
On this workshop we aim to improve your photographs by teaching you certain tips and techniques. We will help you in the field, but also with the editing. Our goal is to send you home with many excellent shots and new knowledge on how to achieve those photographs.
A mixed gallery of birds on Grímsey
Want to read about our last photoworkshop with the puffins? Jeroen has created a blog post. Go read it and get inspired for the next one!
"A very good workshop at a nice location with good workshop leaders. I learned a lot and got some nice photos I am very happy about. Highly recommendable"
Tommy J
"I had the privilege of going on the Puffins in the midnight sun workshop which was an amazing experience. Anja and Jeroen were both absolutely amazing hosts and the workshop exceeded my expectations. Both were very approachable with any questions and provided the appropriate level of advice, allowing me to improve my photography." Jeff M
"Having never attempted wildlife photography before, I wanted a workshop that would give me a lot of opportunities to learn & shoot, with supportive and knowledgeable leaders.
The puffins in the midnight sun with Anja and Jeroen checked every box. The location was stunning, with so many puffins & other birds to photograph. Jeroen and Anja were patient, knowledgeable, and lead with great energy, enthusiasm and sense of humour. They spent time sharing techniques and guidance, but then allowed us time to shoot independently, share shots and receive feedback. I had an excellent time on this workshop and would definitely recommend to others. I learned so much, and came away a much more confident wildlife photographer."
Rhiannon L
Who can come?
We welcome all experience levels, going from beginners to experienced photographers. A good mix of experience levels means we can also learn from each other. A basic fitness level is required as we will hike a lot. The terrain is not difficult.
Language
The primary language during the workshop is English. But if you speak Danish or Dutch/Flemish, it's possible to get help in your own language if needed.
How many can participate?
We strive to keep the group small with a maximum of 8 participants. The advantage of this is that we will be able to spend a great amount of time with everyone that wants guidance/mentorship so you can get the maximum out of this workshop.
Itinerary
Day 1 (18/06/2024)
We will be travelling from Reykjavík Domestic Airport, via Akureyri, to Grímsey. After having lunch, we set out to explore the island.
Day 2-5 (19-22/06/2024)
We will spend our time photographing the bird life on Grímsey and exploring the island. When the weather allows, we will also photograph the birds under the midnight sun.
Day 6 (23/06/2024)
After breakfast we depart from Grímsey, via Akureyri, to Reykjavík Domestic Airport.
What you should bring?
Photography Gear
A DSLR or mirrorless camera
A good zoom lens.
We recommend a minimum of 200mm but more is better!
A mid-range zoom in the 24-70mm range
(18-55mm on a crop sensor)
Tripod (not necessary but can be handy)
Laptop or tablet with editing software.
We recommend  Lightroom and/or Photoshop. 
Recommended Clothing
A variety of different layers.
The weather in Iceland changes a lot.
Good waterproof boots
A hat and thin gloves
Warm clothes and wool underwear.
We will be spending a lot of time outdoors exposed to the elements.
Wind/rain shell jacket and pants.
You will be on the ground for many hours.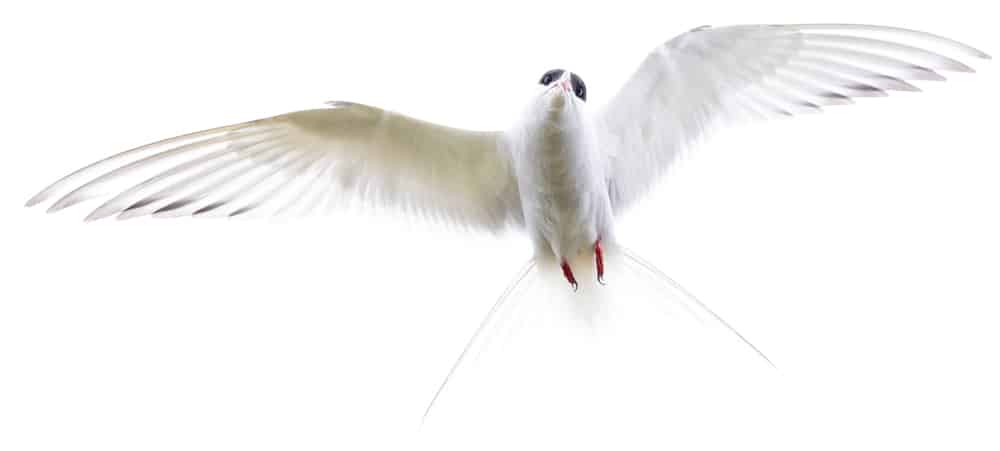 What's included?
Flights both ways between Reykjavik Domestic Airport and Grímsey (via Akureyri)
Accommodation on Grímsey in a local bed and breakfast
Breakfast on days 2-6
Lunch on days 1-5
Dinner on days 1-5
Two professional photographers, who know the island, guiding you throughout the workshop 
Mentoring/guidance/feedback from two professional photographers
Evaluation of your photographs
Editing advice in Lightroom/Photoshop.
What's not included?
Travel and personal insurance
Flights to and from Iceland
Transportation from Keflavík International Airport to Reykjavik
Drinks and alcohol
Any others services and goods not mentioned in what's included
WORKSHOP PHOTOGRAPHY GUIDES
Anja Robanke
Anja Robanke is a Danish travel, landscape & wildlife photographer, as well as a graphic designer. She visited Iceland for the first time in 2016 and got addicted to it. Because she has been there many times since, Iceland is like a second home to her. Her travels to Iceland even inspired her to live a life on the road. Since 2019, she has been living full-time in her motorhome. Anja is passionate about nature and travels.
Check out Anja's work here:
Jeroen Van Nieuwenhove
Jeroen Van Nieuwenhove is a Belgian landscape and wildlife photographer. Now a full-blown local, he fell in love with the land of fire and ice in 2012 and eventually moved there in 2016. As an experienced local guide, he developed a great knowledge of Iceland. In 2021, he dedicated 6 months to documenting the most recent eruption in Iceland and even wrote a book about his experiences.
Check out Jeroen's work here:
Single room
8 spots
4495€ per person
To register for this workshop, please fill out the form beflow. After we received your information, we will send you a payment link. We require a 25% deposit. Your entry is only confirmed after payment has been received.