The village has been the for over 1o years. Its purpose was to be a set for a TV series. But that didn't happen. But now there is finally some life back there!
Update:
After writing the blog post, I have been told that it is a Netflix series called The Witcher, that is being recorded 🙂
What movie they are making could no one tell me, so we have to wait anxiously. I would definitely like to see it now that I've been there and seen them running around and getting ready.
The Viking village is located by Vestrahorn, where I have spent the last few days.
I saw the village 3 years ago, and there it was pretty smashed because it was never used and wind and weather gave it patina???????? But luckily that changes now! I was there yesterday, and there is lots of activity. A new movie is being filmed there, and there was so much life around the village. I know they were not finished, but it looks really cool ????
When I arrived in Iceland for approximately 2 months ago, I drove towards the volcano. One the way I went here, and I had the drone up to take some pictures and videos. Actually, I took the cover photo for this blog post, but also these below 🙂
Now it's more green, but there are so many working people now, so I can not send the drone up and get any nice pictures. So I'm glad I got these a few months ago 🙂
The rivers in the pictures are not manipulated; they were like that.
Here is a short video from the place
A lovely lady in the café told me they had just been recording, so I became curious and had to stop by the village again and I was positively surprised by what life was like on the spot. I walked around for a few hours looking and photographing moods. Here are some of them 🙂
INFO about the place:
It is located approx 5 km from ring road 1, where you drive off a gravel road. When you get to the café/parking/camping, you have to pay inside the café for an entree. You get a ticket to drive in (there is a barrier) And there is parking inside the area and a half of km walk to the village from the parking lot. There is also parking out to see the view to Vestrahorn. And do not drive out into the black sand; you will get stuck. I have seen others do that. It is also possible to walk around the area if desired. You always get instructions from the staff in the café when you buy a ticket to the area and parking 🙂 The ticket is free if you camp or overnight stay there in their annexes.
Now I want to enjoy tomorrow before the trip continues along the south coast … again 😉
Rolling greetings
Anja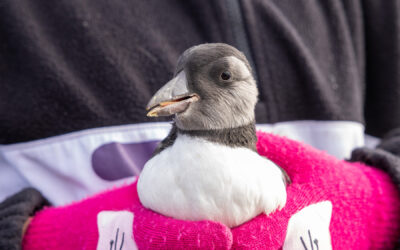 I am at the beautiful Vestmannaeyjar, south of Iceland's coast, where a heartwarming story of the...
read more