Everyone can visit this farm to see these beautiful animals and meet the farm's owners, who happily tell about their lives and wonderful experiences with the alpacas. With Pintrip, you have the opportunity to spend the night here, which I did. ☀️
I am writing this post because I just feel like I want to share this experience. And as before, I get a sudden urge to share a person with you – which in this case is an Alpaca Farm and its family ????
Camilla and Kasper own this place. They have 2 children aged 1,5 and 5. They have 30 alpacas, cats, a dog and Icelandic horses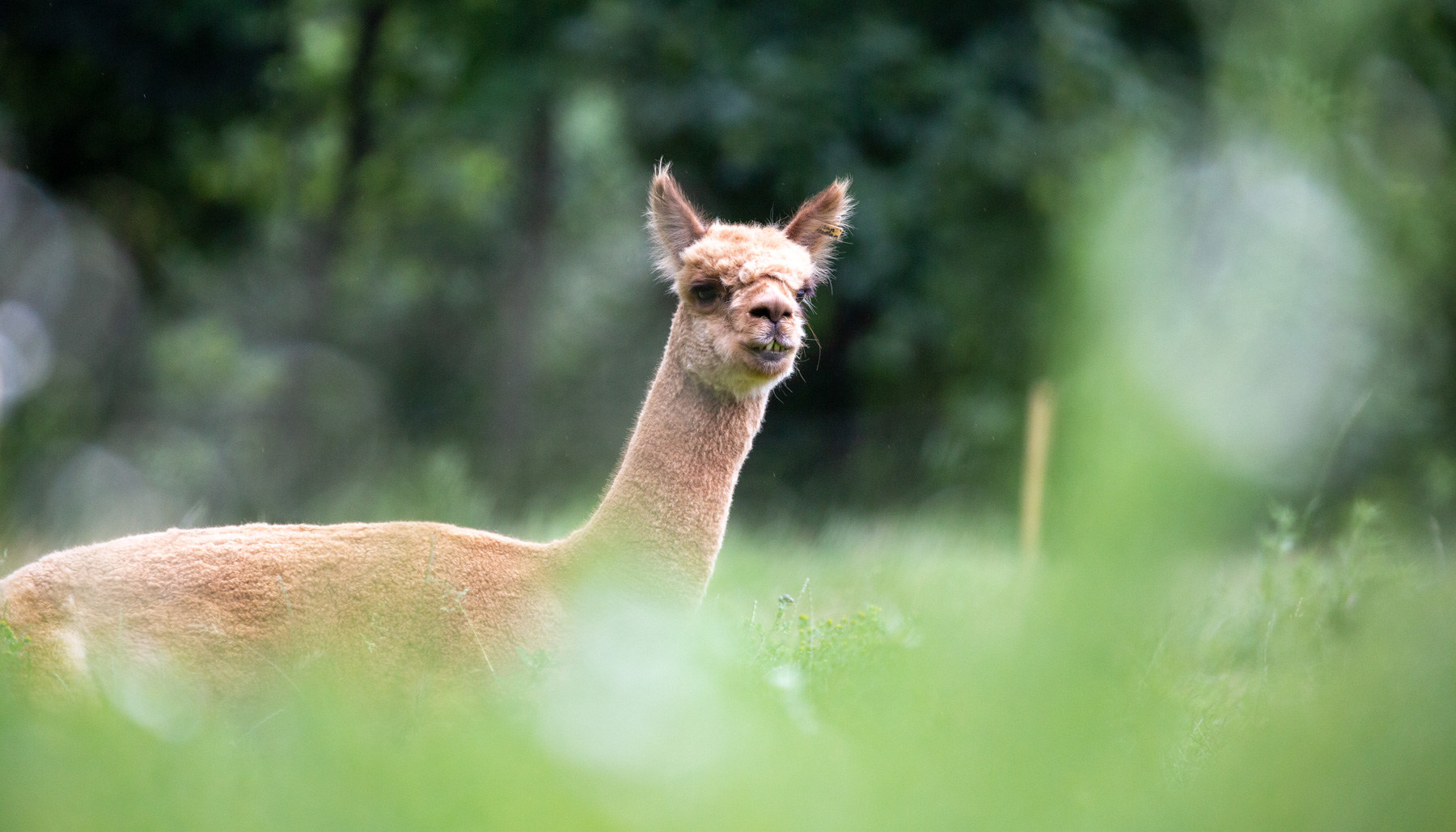 A wonderful experience
I called Camilla at noon yesterday and asked if there was room and time for me to come by. I dreamed of taking some pictures of their alpacas… And there was time and space. ????
I wheeled into the driveway in the afternoon and met Kasper with a smile and a great storytelling desire. Camilla was with one of their alpacas waiting.
Kasper and I went down to the field while he told about the farm and their animals. I quickly felt the passion they have for their lives 🙂
"I love meeting people who are passionate about something and have dreams."
After a good chat, I was allowed to fool around a bit and take some pictures 🙂 Here is the result 🙂 Aren't they just dear with those eyes and that bangs 🙂
I'm so wauw about the difference they have in the look. But I am a top fan and think it is gorgeous ????
I smile at a good first time experience with alpacas and Printrip ????
If you want to visit the farm, call Camilla +45 24 24 88 84. And you can actually go with them as well. Follow them if you like Facebook or Instagram : )
Greetings from
Anja
I get that question often and I have made a small video here that briefly tells about how Iceland...
read more