Over 14 days, I enjoyed the two areas. Being able to take my work with me everywhere allows me to be close to nature when I have free time. 
The day came when I rolled towards Stråsø and Klosterheden. I was looking forward to it because I had never been there before. I was supposed to spend a little week there, but it ended up being two weeks.
I hope you are ready to see pictures because I have made a lot of small galleries throughout the blog post.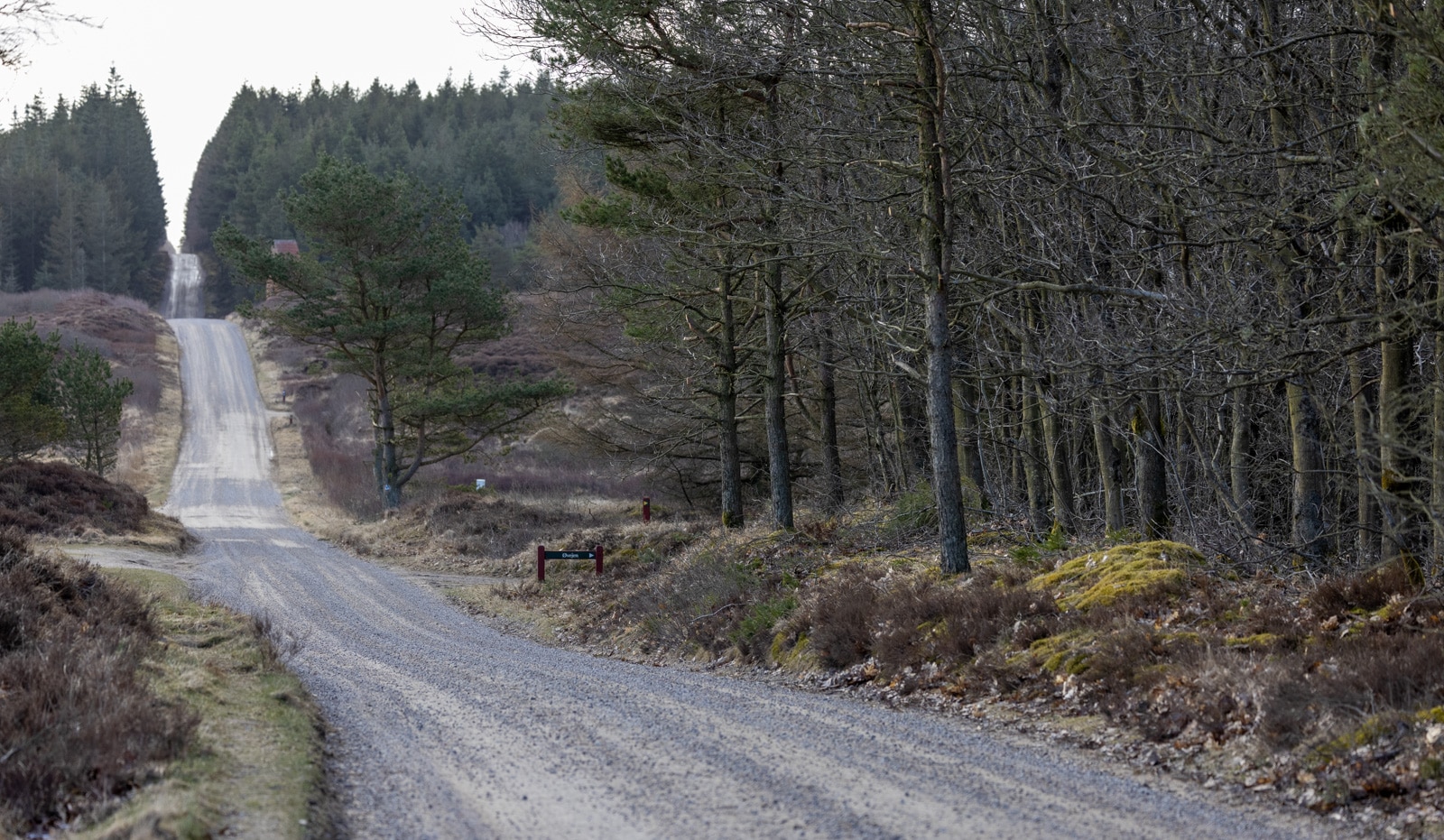 I was so lucky to meet 3 people – Thomas, Søren and Mads – who helped me so much to tell about the area and the animals. But also good stories from the past about the areas. When I left the Monastery on the last day, one Sunday, I remember there I was blown in the head by impressions and experiences.
It has been a big task to put it all together with videos and pictures. I spend many days. But sit back and enjoy ????
Before all the pictures and stories in the blog post, I will present you with a 3,5-minute video with moods from both Stråsø and Klosterheden.
And I must rather, for the sake of good order, tell you that I did not see the real wolf. This wolf is stuffed and I borrowed it from Thomas. There must be room for fun too. And I must admit, I enjoyed myself! See and read more about my encounter with the wolf further down in the blog post.
Now, there must be moods on the table from Stråsø and Klosterheden. I hope you enjoyed my video. It gave a good picture of what I had seen and experienced. Now there must be words on some of the experiences.
A gnawing beaver day
Let's start with the beaver experiences, for I had many days with the beaver.
Thomas and Søren took me, among other things, on tour around Klosterheden, and there we came to several places where we saw their presence. In 1999, 6 beaver families were released, and there are said to be about 200 beavers in the area now.
It was a wonderful day with many wonderful experiences and a lot of good laughs. We really enjoyed ourselves ????
It would take a while before I manage to get some pictures. The first time I did not see it/them at all. And then I saw them swimming around far away, as you can see in these three pictures.
But then one night I was lying by Moselyst, where I could see it coming directly towards me. My heart pounded. My camera was on 'silence' and I fired. It swam over and sat down on the edge of the lake and started eating. You can see it in the video further up and hear it smack. I had many wonderful minutes with it before it turned around and swam on.
I was quite high after that experience. It was pretty intense and I cheered. There were some guys up by the shelter and I had to share my experience with them because I was so happy.
Old oak forest
In the monastery, they have an area with a very old oak forest. There is something magical about this place and I could so much see how cool they could be there one morning with haze and the sun's rays… uha… it could be delicious ????
Skull expedition
I also came out and saw a whole skeleton from a crowned animal hind. And not only that, I have got the skull, which I will save for other times ???? For me, it is not just every day that I experience such things. So it was a great experience. And in fact the first time I see a whole crowned animal skeleton.
Red deer in large quantities
I was so lucky that Mads took me out one early morning before the sun rose to experience crowned beasts. And I saw a huge herd. And the funny thing was, I saw them walking next to deer. Then you can really see how big they are. What a beautiful and majestic animal. I did not get as many pictures as it was so early and dark, but if you watch the YouTube video further up or click on the link HERE, then you can watch my videos inside.
Another 'first-timer' – Real Stone Morkel
I experienced many things for the first time in the two weeks and this deadly fungus was one of them. However, we only knew afterwards that it was deadly toxic. But did not touch or eat it ???? I think it looks like a small crumpled brain.
The wolf came by
When I had not met the wolf on my walks around the plantations and moors, Thomas Boesdal told me they had a stuffed wolf and asked if I would see it. And I would very much like that. And in the middle of it all, I felt like taking a photo shoot of it. A little crazy, but a lot easier than in real life ????
This 3,5-year-old female wolf from Estonia weighed 35 kg. It was so well made. And the eyes were beautiful.
So you should see the whole gallery here with my wolf model.
I'm really glad I saw that wolf, that is, the stuffed one. So thanks to Thomas for the great idea. And he got to take a lot of pictures of me and the wolf too. And I had to make demands. He had to lie down and lie down! ????
In the meantime, you can be creative.
You know me, I see opportunities. So as I sat by the lake waiting for the sun to set and hopefully beavers came out to me, there I saw this art. Imagine seeing them in HUGE big on a wall. Wow .. hehe… Well, I can get excited about my own water art ????
Plantation/heath mix spiced with smiles
Let's end with a great mixed mix of moods from the two areas. I have enjoyed it so much and look forward to coming back in the fall when I return from Iceland.
Where did I sleep then?
I was so lucky that I got in touch with Mona and Jan who live in Stråsø. They wanted me to stay for several rounds of a few days when I was in the area. They are amazing people and so hospitable. I felt at home and enjoyed their life in the country where they have Stutteri Wonder Welsh

I had the pleasure of photographing their ponies a few times, but also when I came back where they had got foals. They are waiting 4 more and I will be looking forward to coming back in the autumn for both humans and animals ????
Here is a small selection of their beautiful ponies
Thomas, Søren and Mads for taking such good care of me, driving me around, telling stories and just being super wonderful people! Thanks! And a big thank you to gays for taking a lot of 'Behind the scenes' – since I always travel alone, I do not get such pictures. ????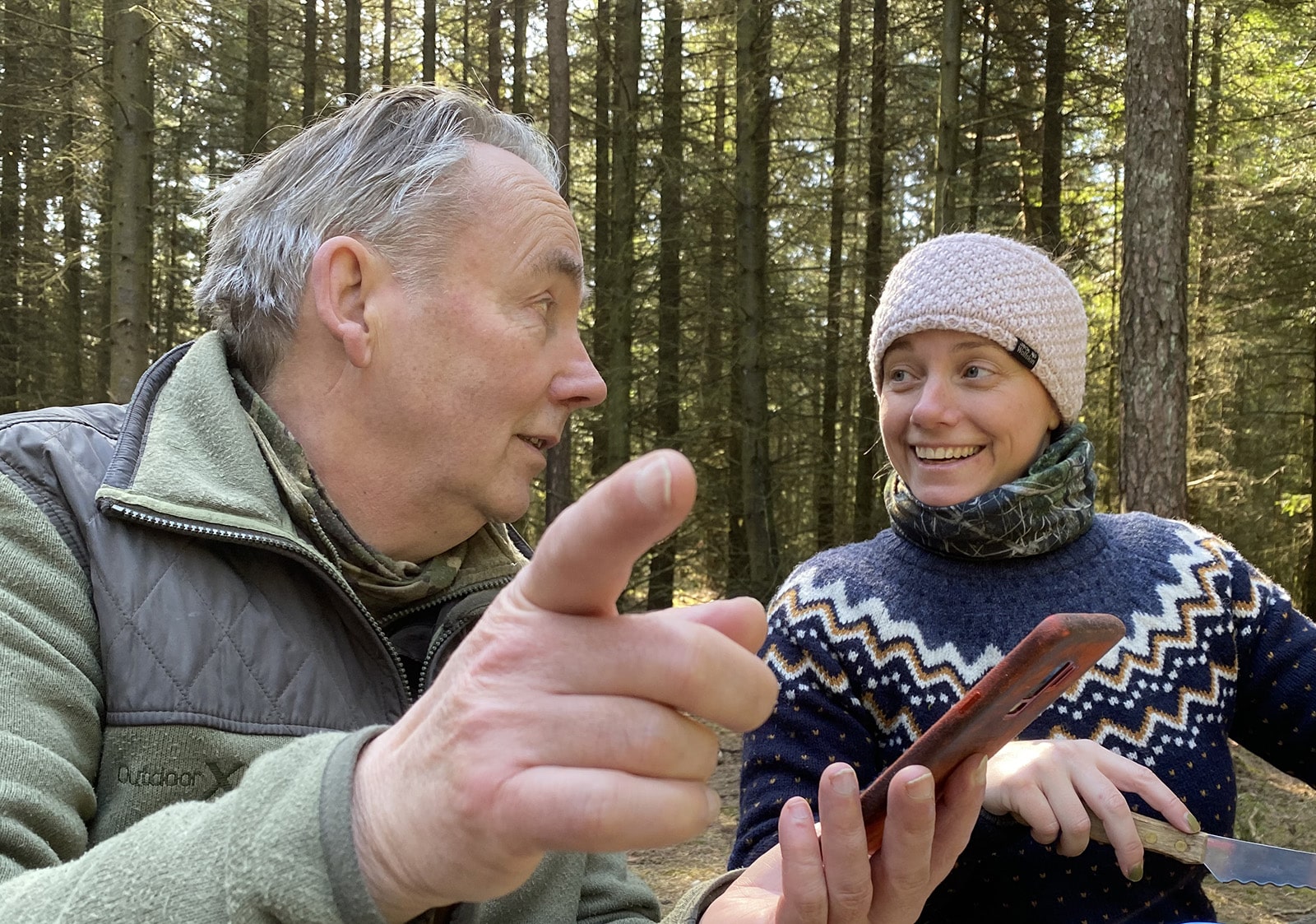 You can see what others are experiencing in these 2 Facebook groups:
As you can probably see, I have had a couple of cool weeks with a lot of experiences. Thank you for reading/watching. I enjoy handing out ????
Rolling greetings
Anja
You are welcome to follow me. I share my life around the clock on my story with everything mixed. I want to be more active in the future on YouTube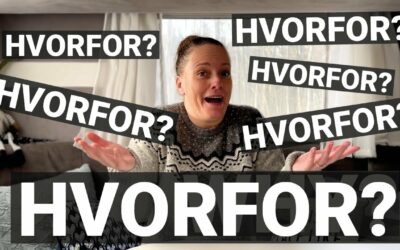 I get that question often and I have made a small video here that briefly tells about how Iceland...
read more