This is also available in:

Dansk
Now she lives a life that many only dare to dream of. On Saturday, nature photographer Anja Robanke told about her Icelandic adventure at KANT Festival in Thisted
Last Saturday I was interviewed by NORDJYSKE
Journalist Camilla Gade Christensen photographer Henrik Bo came past the KANT Festival. They saw my lecture and subsequently had some questions 🙂
You can read the online article here:
(NOTE!! This article is in danish!)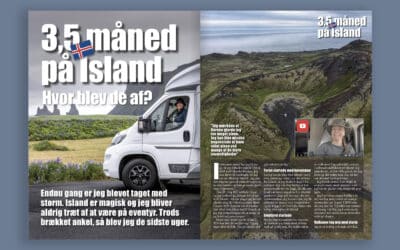 Once again, I have been taken by storm. Iceland is magical and I never get tired of being on...
read more