And here is the last page with all the other tech that I own.
As well as subscriptions/programs.
Reklame / There may be affiliate links and links to other pages on my website. But it gives you an overview and I can more easily help people when they send questions in my inbox with "What, Where and Why" Therefore, Advertising can appear, without there actually being advertising on the page/blog post 🙂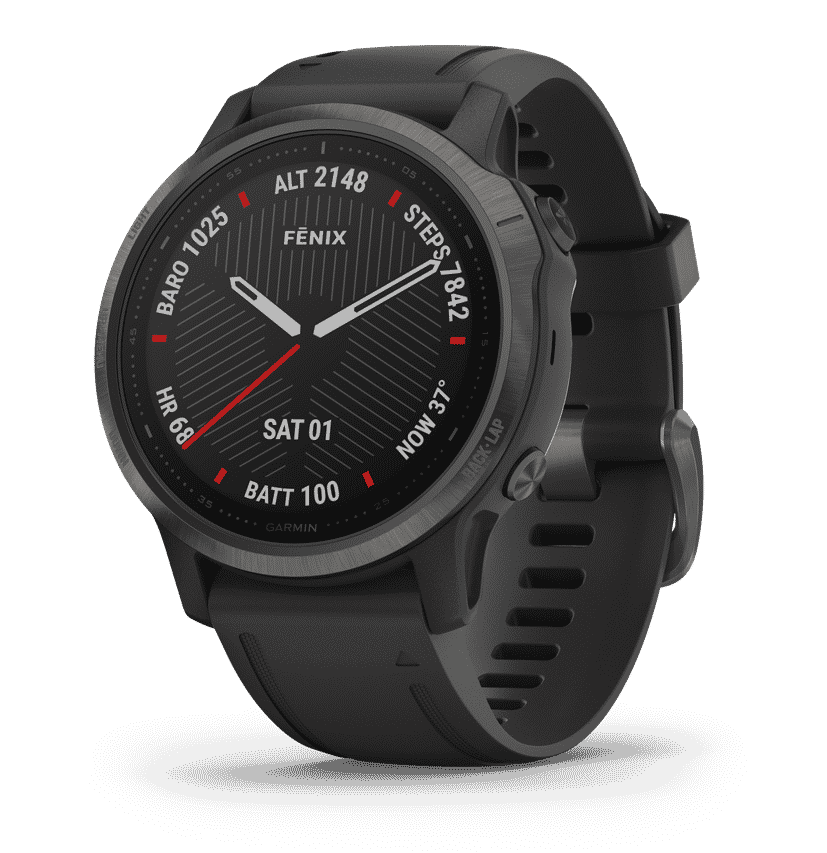 Garmin Fenix 6S Sapphire
I love my Garmin watch as much as my Dad gave me as a 40th birthday present (May 2020). It's only off my wrist when it needs to be charged. There are so many cool features to it. Among other things. you can get just the dial you want and can customize it to your needs. It tracks a lot of classic information, such as sleep, well-being, heart rate, and steps. But it also has a function, such as that if I were to fall down a mountain and die/be injured, my Mother would get a message with the coordinates of where I am. It gives me and my family extra security when I travel alone and are often out in nature alone. I can also press a kind of 'assault alarm' which sends the coordinates to my mother when it happens. There are GPS, maps and a lot of sports it can track. You can also get a Garmin coach in your own course. But read a lot more here on Garmin's hjemmeside
Apple
I have a weakness for Apple products.
I've had a MacBook since 2005. The one I have now is a 16 "with touch bar from 2019. I upgraded with them an extra ram and GB hard drive. It still runs flawlessly. I personally and professionally think it is the best tool for me as a graphic designer and photographer. I have had an iPhone since the first hit Denmark. I write phone approx. every two years. And right now I have an iPhone 13 Pro Max with Apple's leather case in green. I use AirPods as headphones – for both my iPhone and MacBook. And when I record Vlogs (videos for YouTube), I use them often too. I love that Apple's products work so well together. And I use AirDrop a lot with pictures when I do social media posts. I buy my Apple products on Apple's own website.
Saphe Drive Pro
incl. 12 month subscription
I have chosen to buy this because I also love being able to see how fast I actually drive. And that it just gives me a warning with a little beep on my phone when I go over, for example, 50 in the city zone. Then my foot eases off the accelerator.
I like the small display and I have missed that on previous traffic alerts I have had. Here it is also clear that blue is a traffic alert and red is accidents.
Here are the most important points:
Next-generation color display for traffic alert
Route navigation in the app and via Apple CarPlay and Android Auto
Shows speed limits on major Danish roads and motorways
The market's best alarm for line control
Safest alarm for the police's new laser meters
Denmark's largest and best traffic community
12 months Saphe Premium subscription
Ekstern hard drive
I'm super happy with my compact and portable LaCie Rugged USB-C hard drives. In my many years, I have never had any disks left off and they have been on many trips through time. In recent years, I have chosen to buy a 4 TB (4,000 GB) capacity with a fast USB 3.1 connection, so you can quickly back up large files and multimedia. The hard drive also uses the USB connection as a power supply, so you do not have to worry about large and tiring power adapters. It is said that due to the rubber sleeve, the hard drive can withstand drops from up to 1.2 meters. It is rainproof and can be driven over by a 1-ton heavy car. I will not say, however, that I have tried some of this 🙂
External hard drives
Samsung T7 Shield Portable SSD 2TB
The T7 Shield is my new hard drive that I've been recommended to take with me on my photography adventure as it is shockproof from up to three meters and the IP65 rating makes it water and dust resistant. It also has an impressive transfer speed of up to 1000MB/s via USB-C. The T7 Shield takes up very little space as it is only the size of a standard credit card and 13mm thick.
Advantage
Durable design for harsh environments
Dust and water resistant
Transfer speed of up to 1000MB/s
USB-C and USB-A cables are included
About the size of a credit card
Only 13 mm thick
Works with Windows and Mac
I'm using the Adobe subscriptions
As a graphic designer and photographer, I use InDesign, Illustrator and Photoshop a lot. In addition, I cut videos in Premiere Pro. I edit photos in Lightroom, where I also enjoy Topaz Labs, which can remove noise and sharpen photos. I have a subscription to the  Adobe subcriptions.

"Keep it simple – live your dream life – smile everyday"