This is also available in:

Dansk
I never heard so much meeeeeeh in my life. What a wonderful experience to be a part of. Every year they gather the sheep and I was there to have a look with my camera.
Lene, my Norwegian friend who I live with for the last 3 weeks was up on the mountain from the morning to collect the sheep and get them down safely. On a day like this, she walked 30.000 steps in hard terrain.
The sheep run down and into the enclosure. Their heart rate and breathing are fast long after. I sat and studied them, some were quite calm, and I could sense they had tried it many times, while others were a little more confused. But, all in all, it all went so well.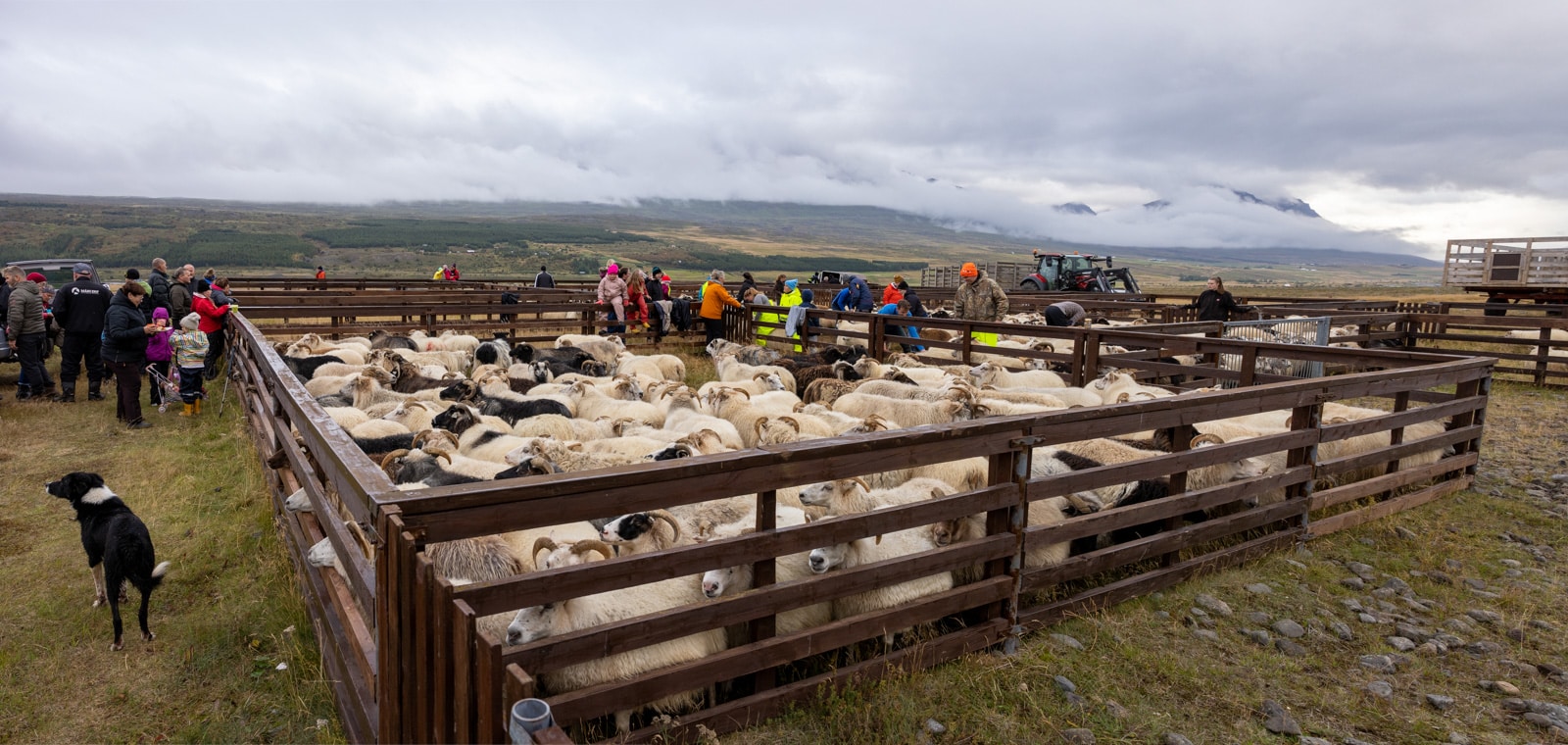 Friends and family come to follow the day. It is a great tradition in Iceland. And when the sheep have come down from the mountains, they are divided from the farms to which they belong. They all have ear tags with numbers so they can recognize their sheep.
It was fun to be with. I got a chair placed a little higher up so I could sit still with my ankle at rest and photograph some moods, as you can see below 🙂
Sometimes you meet something special and I did that with this lamb. It has 4 horns. I think it is so beautiful and love I got this picture of it where it meets and greets another sheep 🙂
So nice to see them collaborating to get the sheep together. It is a big job!
Below you can see some video moods from the day. The last one I cut together with music and a lot of meeeeeh!
I have so much respect for the work behind such good meat. You who follow me on my stories know how much I love the Icelandic lamb. It tastes so good. And they go from the lambs are born until they are big 🙂
My little brother is coming later. And I look forward to seeing him and having some days with him. We have not been together for so many days, even since we lived at home with mom and dad 🙂
The last mææææh greetings from Iceland
Anja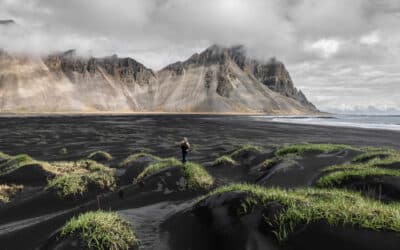 This is one of my favourite places in Iceland. Think the place is magical. And I love how the...
read more