The 3 coolest days with birds, the memory cards were filled several times and I had bird shit everywhere …
Grímsey is a small island 40 km north of Iceland. It is part of Akureyri Municipality. The island is on the Arctic Circle and therefore has midnight sun at midsummer.
There live approx. 100 people in the summer. But in the winter, they told me that only live 11 people.The island is 5.3 km² – 4.7 km long and 1.7 km wide.
You can get to the island by flying from Akureyri with a small plane or sailing from Dalvik, which takes 3 hours.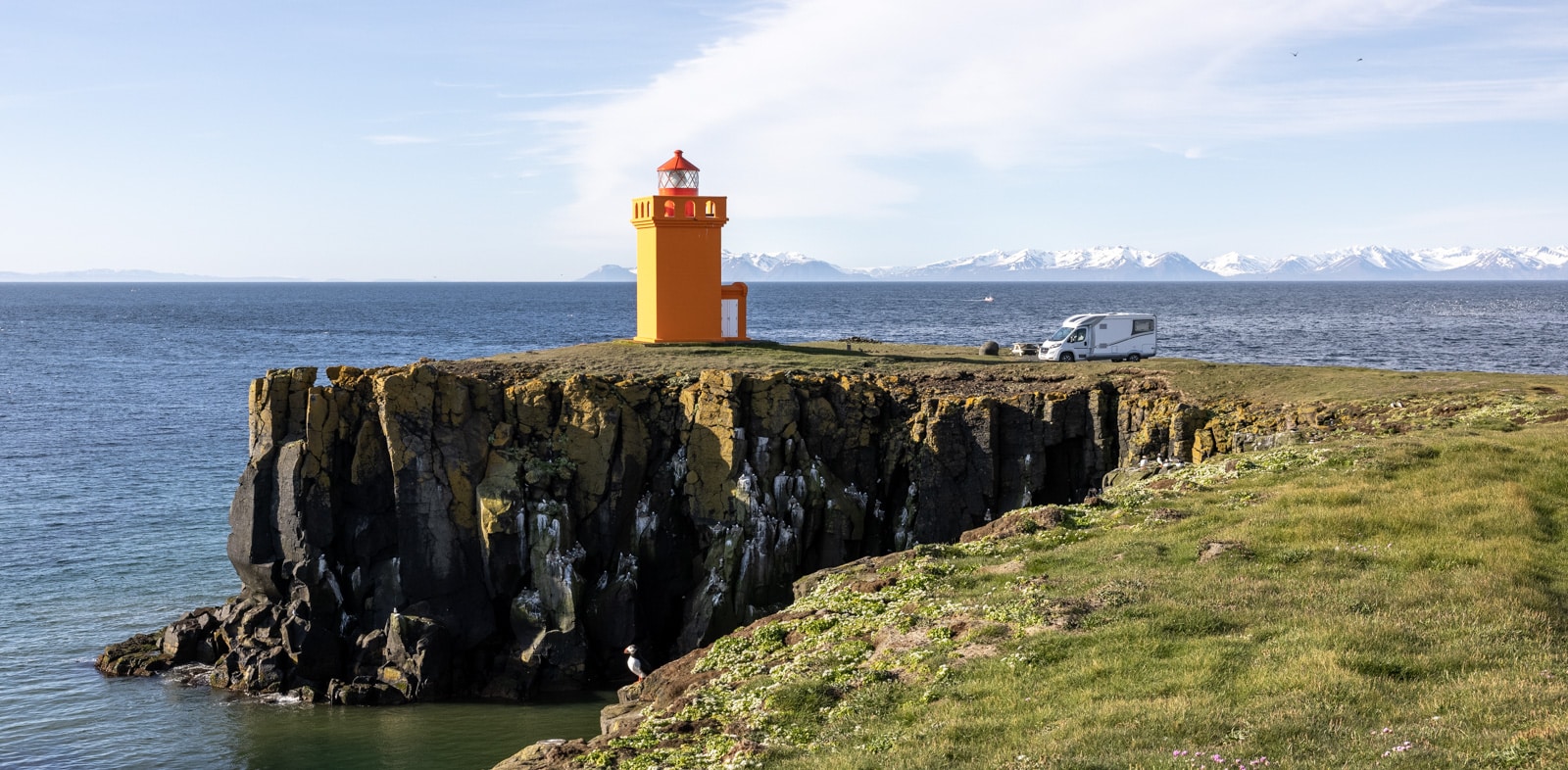 There is a lot of bird life on Grimsey. That's why I chose to go out there again. I was there in 2018 and knew I had to go back again one day. You can see puffins, ridges (gulls), mallards, sea urchins, guillemots, alk, theist and many other birds. It is best to see the birds from approx. April to August.
There are 'bed and breakfast places on the island so you can stay overnight if you do not have a motorhome like me. I spent the nights outside at the swimming pool which serves as a campsite.
There is a restaurant in Grimsey – called Kría. There are a lot of tourists who just need food or coffee. I actually watched football there with the locals the last time I was there.
Photo gallery
First I want to show you some pictures before the YouTube video comes further down.
I took 3761 pictures. Less than I had expected. But that's because I've taken so much video too.
YouTube
I have gathered a small 8 minutes video for you here. I filmed 235 clips with my Canon R5, which ended up with a total of 559.5 GB 😉 It was a dream to be allowed to film out there. And I hope you will sit down and enjoy this video.
I'm so excited if you liked the video. I have spent approx. 20 hours to make these approx. 8 minutes. I can feel I think it's fun to make videos, but it's time-consuming 🙂
Now my mother is coming soon and I am really looking forward to show her something of my beloved Iceland.
Have a great time!
Rolling greetings
Anja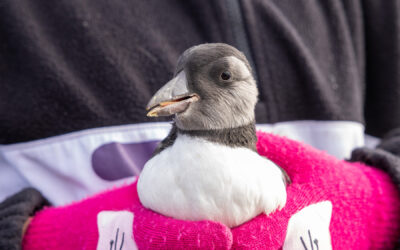 I am at the beautiful Vestmannaeyjar, south of Iceland's coast, where a heartwarming story of the...
read more