I think the Pintrip idea is brilliant, and it was so great to be allowed to take the pictures for the guide…
I was so happy when Henriette from Pintrip called and asked if we should take pictures for the Pintrip Guide together. It gave so much meaning that we had to work together on this task. And a plus is to be with them, then you are filled with good energy afterwards!
"I am proud to be a photographer on some of the pictures in this guide"
Below you can see some of the pictures I have taken for the book.
Statement from Henriette and Peter, the owners:
"For us, it is important to have a photographer who is well acquainted with the task and the expression we want. Anja manages that. She lies on her stomach, crawls in bushes and on ladders – to get the perfect shot with the right angle. Throughout the process, we have experienced great commitment and professionalism, and can warmly recommend others to enter into a collaboration with Anja Robanke."
What is pintrip?
In short: With Pintrip, as a motorhome camper in the season 31.03.21-31.03.22, you can experience a lot of beautiful places around Denmark. They are a total of 750 scenic spots where you can stay for free for 24 hours from the time of arrival.
You will receive a Guide, a membership card and a vignette for the windscreen. In addition, you can log on to their app, where you can see the places as well, as well as emptying options around Denmark. So for only 399, – you have more places to experience and stay overnight than you can reach in one year!
Pintrip specially selects all places, and in the guide, the hosts each have their own page where they tell you about their place, so you can choose who you want to visit, depending on your interest and taste.
Pintrip gives you access to local experiences that you did not know existed. Visit, among other things, wineries, farm shops, distilleries and small museums and get to know the people behind.
You can read more about Pintrip on their website HERE
Do you remember I was over Virkelyst Alpacefarm, where I got to take a lot of pictures of their alpacas. Pintrip has many things to offer. Follow on their Facebook page HERE and in the Pintrippers group HERE Here people share their own experiences they have been on and you can be inspired yourself.
It has been a wonderful collaboration, and I look forward to all the motorhome campers out there having a lot of wonderful trips and experiences when the new season starts. ????
Rolling greetings
Anja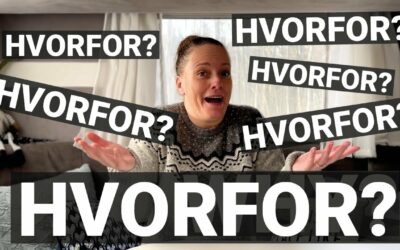 I get that question often and I have made a small video here that briefly tells about how Iceland...
read more