Yesterday I went out and gave myself a little Challenge. I wanted to photograph structure in nature with my new Canon R5 + 100-500mm.
And it went so good – better than expected – The sun and spring gave me energy!
I set my brain only to see shapes, colours, lines, light, shadow, contrasts, and structures.
Then I got this series. And spontaneously, when I had to put them on my story, I thought, "What should I write on the pictures…." So I came up with the idea of ​​writing the first word that came to my mind, and it gave this series below. So it was a great creative process.
And a schoolteacher I went to school when I was XNUMX-XNUMX years old, want to use this idea for her oldest students now that they are home from school because of Corona. It's cool when I can inspire ????
What is a story?
On my Instagram and Facebook page, you can follow my story, moments from my everyday life 24 hours a day. They are only there for 24 hours, and then they are gone again)
It was a nice day and great weather… I was completely in the spring mood.
I hope you like the series.
Rolling Greetings
Anja
Feel free to follow me ????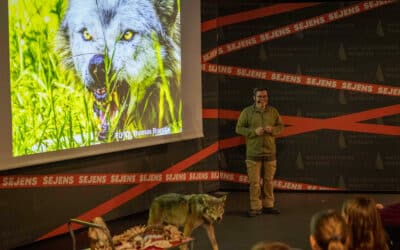 Monday went to a Thomas Boesdal lecture about wolves in Denmark at the 'Naturhistorisk Museum' in...
read more