This is one of my favourite places in Iceland. Think the place is magical. And I love how the light, the clouds and the fog can change the landscape.
"What's the price for 3 nights?" I asked. She said out loud, "3 NIGHTS"? Yes please, I said :-)They are not used to tourists being there so many days 😉 But I wanted different pictures over time, and I had the time ???? I am also glad that I stayed because the first 1.5 days I only had 20 minutes without clouds/fog. But then it got better 🙂 I love this place … I love Iceland!
And here are some of the few moods I managed to capture over these days.
INFO about the place:
It is located about 5 km from ring road 1, where you drive off a gravel road. When you get to the café / car park/campsite, you have to pay inside the café. You get a ticket to drive into the area (there is a barrier) And do not drive out into the black sand; you'll get stuck. I've seen others do that.
It is also possible to walk around the area if desired. You always get instructions from the staff in the café when you buy a ticket to the area and parking 🙂 The ticket is free if you camp or spend the night there in their annexes.
There is also the Viking village there – I have made a post HERE
I can at least highly recommend the place – it is beautiful.
Rolling greetings
Anja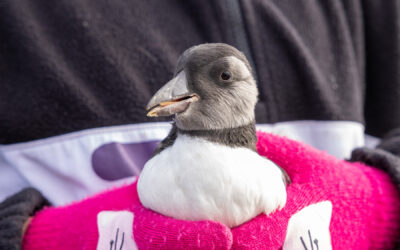 I am at the beautiful Vestmannaeyjar, south of Iceland's coast, where a heartwarming story of the...
read more