This is also available in:

Dansk
An overview of my equipment and gear
You can read about my photo, underwater and camping equipment. I am just like my dad when it comes to gear! It is impressive what one can fit in on 12 sqm.
2x Canon R5
Canon RF 100-500mm
Canon RF 15-35mm f/2.8L IS USM
Canon RF 24-70mm f/2.8L IS USM
Canon Extender RF 1.4x
Canon Mount Adapter EF-EOS R Lens adapter
SanDisk memory CFexpress Extreme PRO
SanDisk USB-C 3.1 Cardreader CFexpress
Canon EF 100mm f/2.8L Macro IS USM
Manfrotto MT190XPRO4 Alu. Tripod (4-Sections)
+ MANFROTTO Ballhead 055-RC4 MH05
+ MANFROTTO Video MVH502AH Flat Base
SIRUI N-1205X + K-10X Carbon tripod kit
GoPro Hero 9 + accessories
GoPro Hero 7 + accessories

RØDE VIDEOMIC NTG
Platypod – Max Macro Bundle
+ Multi and Ultra + Benro IN00 Ball Head
Stabilizer: OSMO Mobile 2
Drone: DJI Mavic 3 – Fly More Combo
Photobelt – Spiderholster
Peak Design – Capture Camera Clip v3 + standard and dual plate + Pro Pad V2 + CL-3 Clutch Camera Hand Strap
F-stop Ajnabag
MacBook Pro 16″ + iPhone 13 Pro Max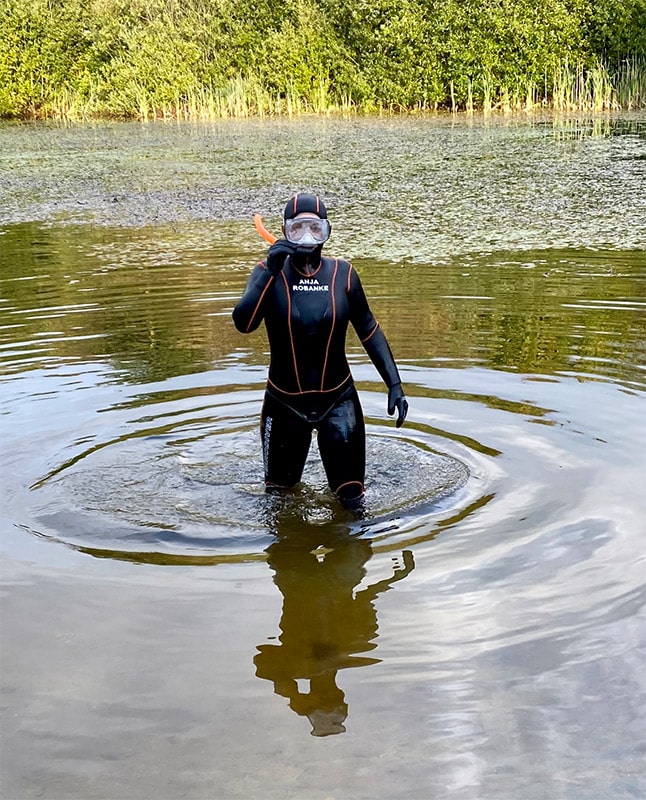 Tailor-made Teknodiver Dune wetsuit
Open cell, 7mm, black with orange stitching
Feet 5 mm
Gloves 3mm
Epsealon weight vest orange
Salvimar rubber belt PRO
Jak Boeno remains 7 x 1 kg
Kingfish Spearfisher fleet
Kingfish yellow buoy line 10-20 meters
Kingfish shoulder straps for underwater fleet
Kingfish Drybag 2L
Diving goggles: Scubapro
Kingfish Drybag 2LFrivannsliv Flexi snorkel, orange
Beuchat Mundial One hunting finder
Catalyst Waterproof Case (iPhone case)
Outex underwater housing with 120mm dome
Grill: Cadac safari chef 2
(Considering buying pizza stone & spatula)

Jetboil Minimo
I have two different Stanly mugs. And I love them!
Omnia Oven with silicone mold and grate
SOLBIO
– 100% organic toilet liquid
I have to highlight this product. I have been using it for some time now, and I cannot believe how good it is. It can be used for several things – they call it a 4i1.
It is made exclusively from natural ingredients with fresh aromas from essential oils extracted from eucalyptus, pine and mint.
Solbio is a brand new groundbreaking toilet liquid that is 100% biodegradable and contains no chemicals. Solbio is easy to use and thus beneficial for both the environment and the wallet.
It breaks down faeces and toilet paper super well. I am amazed at how well it smells and keeps air nuisance away.
It can be used both in the toilet, the waste tank, the wastewater tank and for cleaning.